Material for surgical & respiratory masks
Don & Low offers Spunbond and Meltblown Nonwovens well-suited for various medical applications. These materials are frequently used to produce surgical and respirator masks, head covers, surgical coats, aprons, shoe covers, protective overalls, and medical equipment packaging to ensure safe transportation and prevent fluid or blood transfer.
Our nonwovens offer consistent fibre distribution resulting in a strong visual appearance. In addition, high tensile and tear strength for some applications add value to the end products and comfort and breathability to others, depending on your product.
Weights widths and colours can be easily customised to match clients' requirements.
We suggest utilising Don & Low's Daltex PP for a mask's inner and outer layers. At the same time, the Daltex Absorb is an excellent choice for the inner layer, as it enhances user comfort and breathability. Finally, we recommend one of our Meltblown textiles for the middle layer, which provides the required filtration properties.
Using our materials, you can achieve the standards required for Type II and Type IIR masks as per the EN 14683 standard and FFP1, FFP2, and FFP3 masks under the EN 149 standard, for example.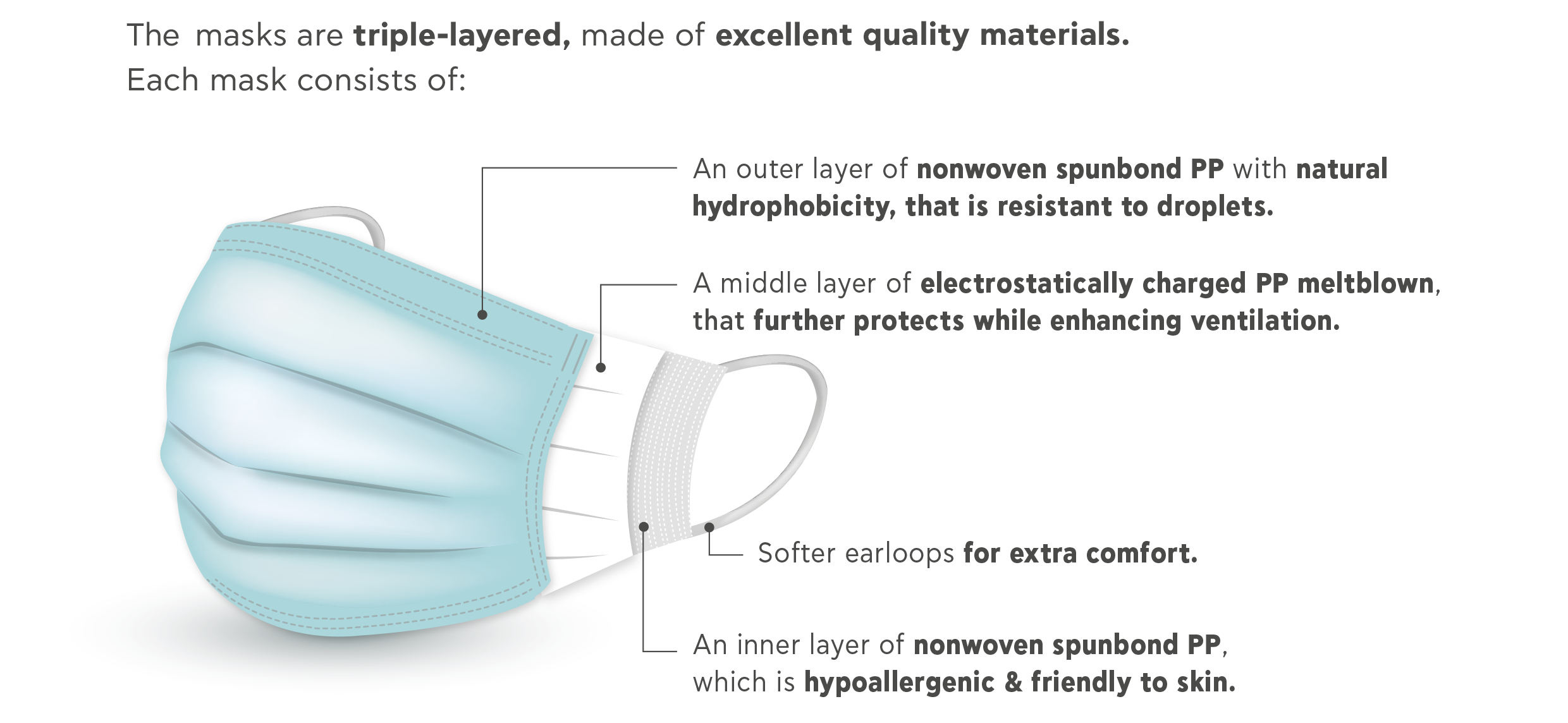 EXPLORE MORE
DON & LOW MARKETS